Waterproofing
Rub-R-Wall & Rub-R-Wall Plus Waterproofing – A Lifetime of Protection
Rub-R-Wall and Plus is the preferred, cost-effective waterproofing solution for the residential and commercial applications. It is a spray applied 1OO% seamless rubber membrane that has been specified by architects and builders on projects around the world with unsurpassed performance especially on poured concrete walls.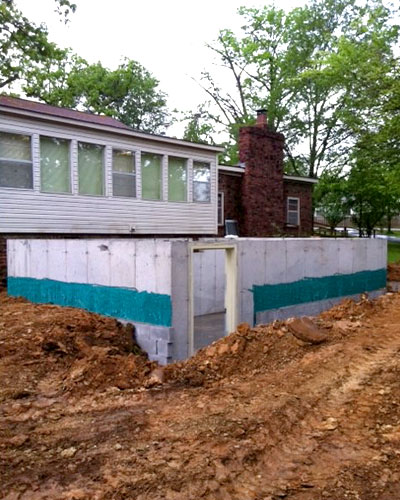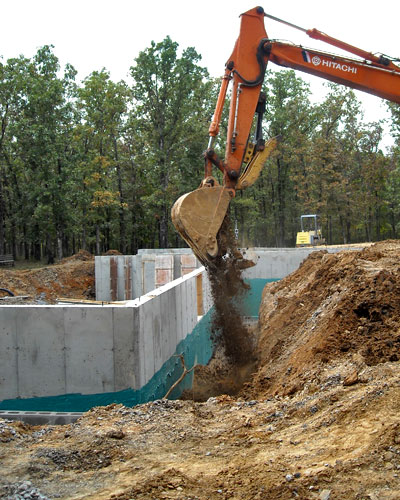 Warranty

– Rubber Polymer Corporation provides a lifetime limited warranty on new residential foundations.

Application

– Rub-R-Wall is applied only by certified applicators to assure the highest quality installation.

Durability

– Independent laboratory tests show a projected life expectancy of more than 1OO years of Rub-R-Wall, even when constantly exposed to water.

Toughness

– The rubber polymer of Rub-R-Wall provides a tough membrane designed to resist abuse and is available for applications with or without protection board.

Elasticity

– Rub-R-Wall is incredibly elastic (over 1,8OO percent elongation) to bridge shrinkage cracks.

Adhesion

– Rub-R-Wall is formulated to adhere tenaciously to cemented surfaces. Rub-R-Wall holds protection or drainage boards tightly with minimal mechanical fasteners.